"The system was extremely effective in keeping the sea lions off the buoys."
"Overall the system appears to effectively prevent the animals from accessing the craft."
Kenneth Bright
SEAL AND SEA LION DETERRENCE SYSTEM
WITH NO NEED FOR POWER, WATER OR MAINTENANCE
SEALSTOP is patented and is a trademark of SealStop.
Contents of this website are copyrighted© by SealStop. All rights reserved.
W A R N I N G :
SealStop units have sharp edges and rotating elements. They are slippery, wet or dry, and may pose a trip hazard. Installed areas should be clearly marked or warning signs should be installed to alert about these  dangers. SealStop shall not be liable for any special or consequential damages that result from the use of, or the inability to use, the products on this site or the performance of the products, even if SealStop has been advised of the possibility of such damages.
National Park Service docks in
Ventura and the Channel Islands, CA
Navy buoys and speed boats on San Clemente Island, CA
"They don't puncture or injure the animal" *
"They meet the humane standard" *
Excerpt of Newport Beach Harbor Commission Vice Chairman Scott Cunningham during a public workshop with NOAA representatives Justin Viezbicke, marine mammal stranding coordinator, Laura McCue, fishery biologist, and law enforcement officer Marcos Nieves as reported by the Los Angeles Times and the OC Register. 
"SealStop gets the NOAA stamp of approval" *
Anchorage in Marina Del Rey, CA
SealStop protects a complete marina with over 300 slips.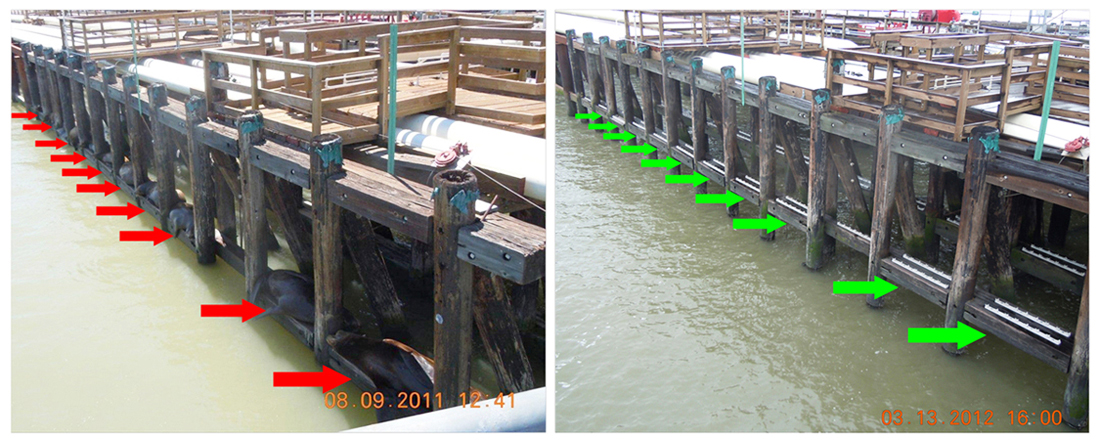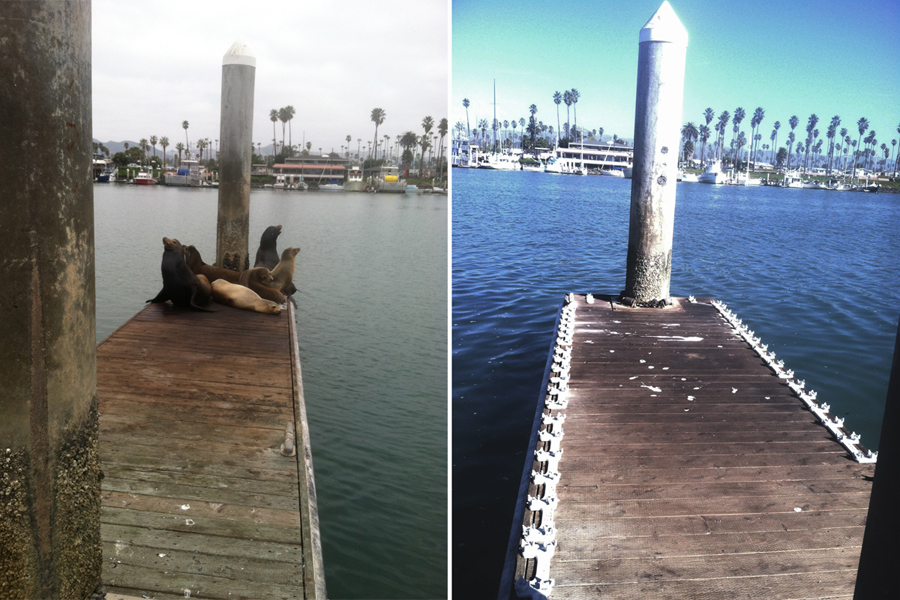 PAE/SCORE Division, SCI Support Supervisor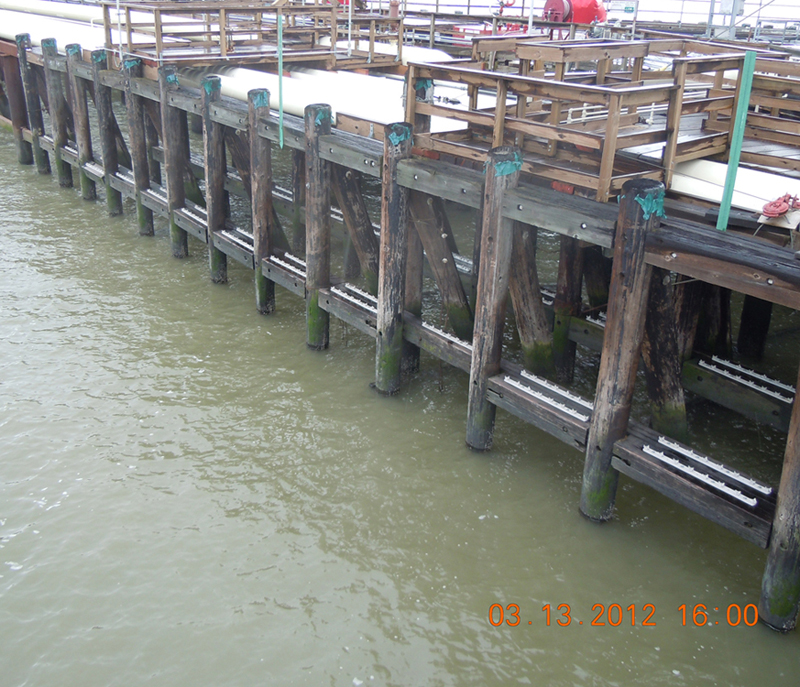 Commercial pier in Contra Costa, CA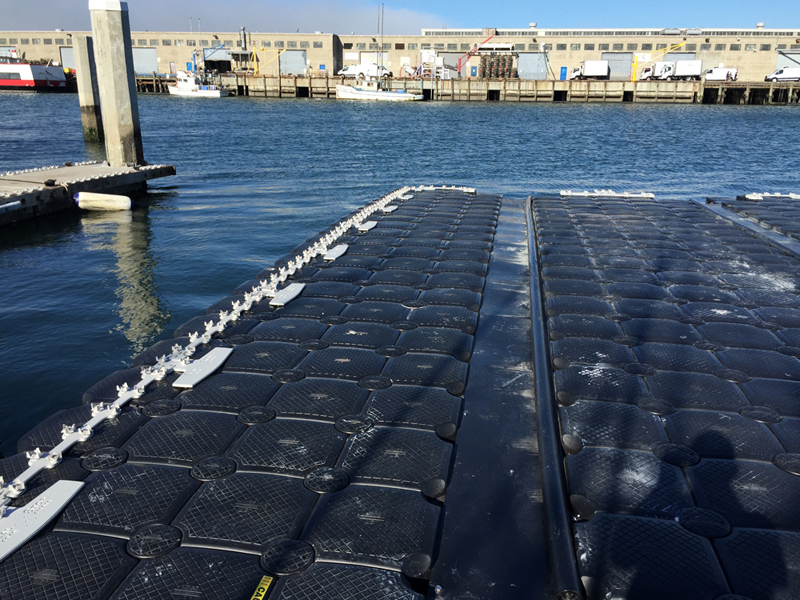 "All the other docks we do not have SealStop on have been hit hard by sea lions".
Sergeant Keith Matthews
San Francisco Police floating docks, CA
Marine Unit, SFPD Homeland Security Unit

Hundreds of private owners utilize SealStop for protection of their properties.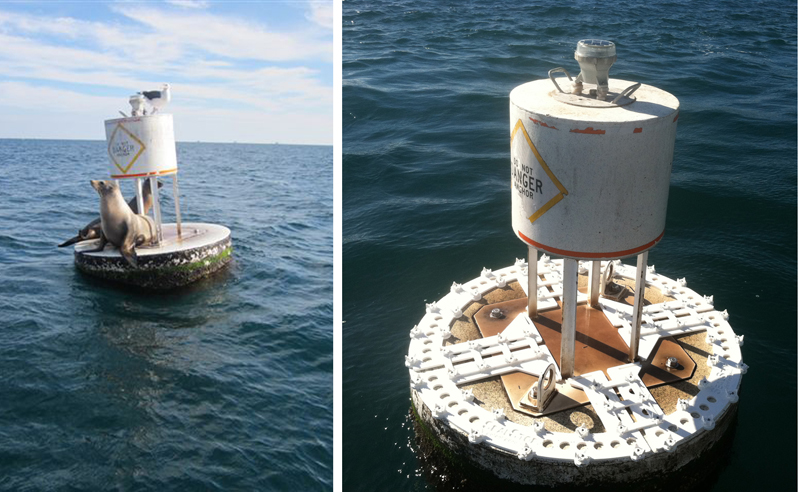 "Since its installation, we've observed no sea lions resting on the buoy as they had in the past".
Mick Kronman
Harbor Operations Manager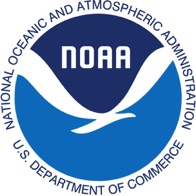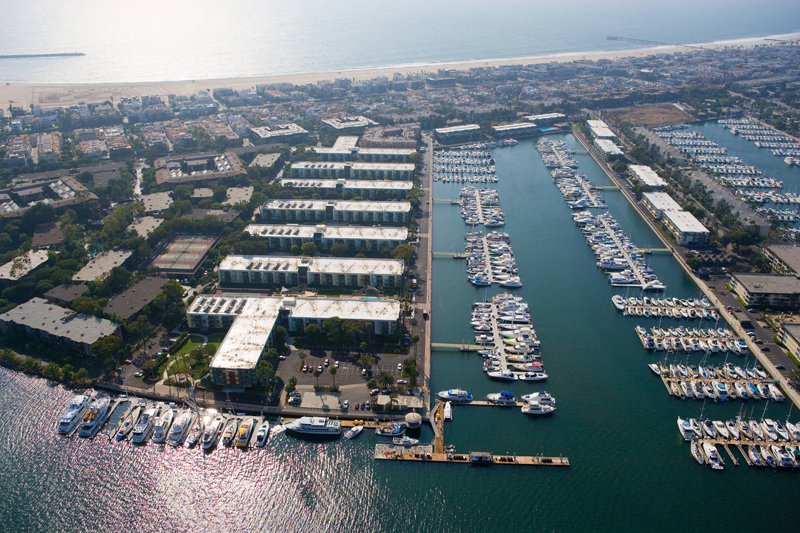 SEALSTOP IS NOAA APPROVED!
Los Angeles Port Police floating docks
"We have already noticed a big difference."
Logan Braun
Maritime Sergeant
Los Angeles Port Police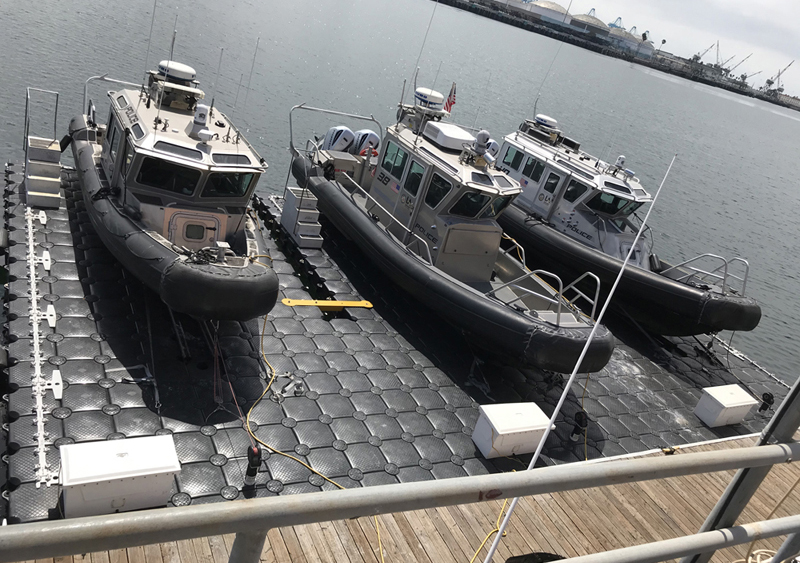 SealStop protects the sea lion perimeter fence buoys at Burrard Inlet in North Vancouver, BC, Canada